Music Ensembles at our Private Primary School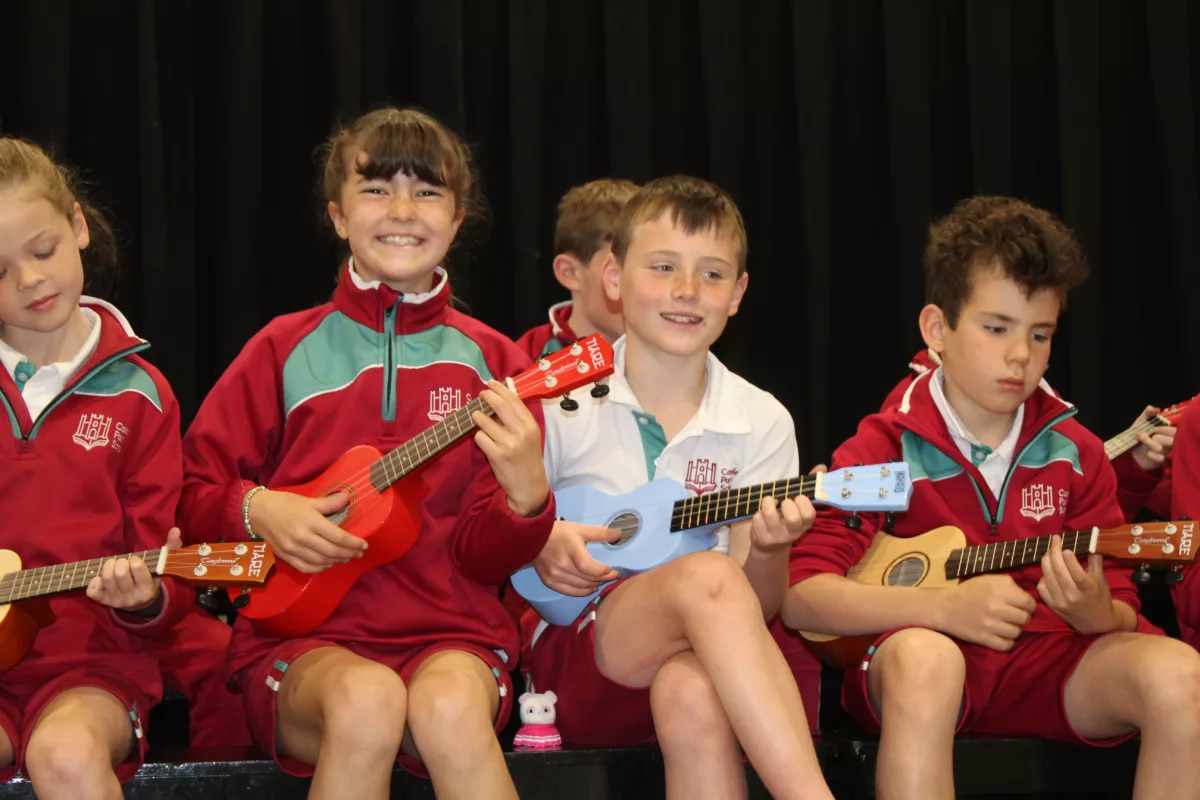 Our Private Primary School is excited to announce the return of our highly successful instrumental ensembles!
String Ensemble Rehearsals
Our Private Primary School's String Ensemble will now be holding rehearsals every Thursday at 12:30 pm in the Music Room, under the expert instruction of Ms Savage. This ensemble is perfect for more advanced String players, including those who have been attending lessons for over a year and have mastered the basics of their instrument, such as the violin, cello, and harp.
Woodwind Ensemble Rehearsals
For those interested in Woodwind instruments, the Private Primary School Woodwind Ensemble will be rehearsing in Practice Room 1 in the Castle at 12:30 pm on Thursdays. Led by Mr Daudet, this ensemble is open to all abilities and is particularly suited for those learning the recorder, flute, clarinet, and saxophone.
Orchestra Rehearsals
Lastly, our Private Primary School Orchestra, consisting of String, Wind, and Percussion players of all abilities, will be rehearsing every Friday from 11 am until 11:30 am in the Music Room. Ms McKiernan will lead the Orchestra with assistance from our visiting music teachers.
Join one of our Ensembles
If you want to join one of our ensembles, don't hesitate to contact Ms McKiernan for more information. We always welcome new members, and students are encouraged to sit in on a rehearsal to see how things work.
All pupils participating in any of our ensembles should be ready to meet outside the Music Room at the beginning of each rehearsal with their instrument. Rehearsals will take place every week throughout the school year.
At our Private Primary School, we believe in providing opportunities for our students to explore and develop their musical talents. Join one of our ensembles today and discover the joy of making music together!
Keep up to date with the News from our Independent School
Keep up to date with everything that's happening at Castle Park through our Instagram Page and our Weekly Note & Reminders Newsletters