X Factor – A Brilliant Night!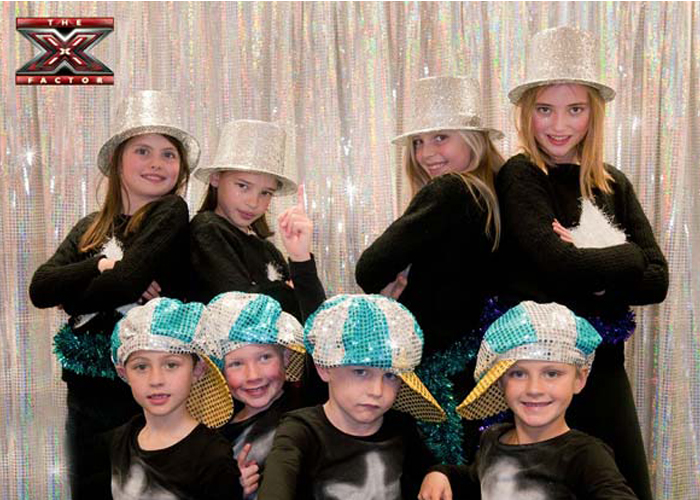 A Memorable Evening of Talent, Fun, and Fundraising at Castle Park School
The stage was set, the lights were shining, and anticipation filled the air as our children prepared to showcase their talents in an X Factor-style extravaganza. With a professionally designed set and production, they truly took centre stage, giving their all and leaving a lasting impression on everyone in attendance.
The evening unfolded with breathtaking performances as our children performed their favourite songs with passion and confidence. They exceeded all expectations, demonstrating remarkable skill and dedication. The atmosphere was electric, and the audience couldn't help but be captivated by their incredible performances.
After the show, the festivities continued with a delightful feast, a lively disco, and an opportunity for the children to reconnect with their friends and celebrate their achievements. Laughter and joy filled the room as they relished the bonds forged through this shared experience.
We extend our heartfelt gratitude to Karen Peesker, whose invaluable contributions ensured the resounding success of this event. Her dedication, vision, and meticulous planning were instrumental in creating a night to remember for our entire school community. We are also immensely grateful to Sherry McKenna, Kirsty Foynes, Sonja McGinn, and Brian De-Alker for their invaluable roles in organizing this memorable event.
Stepping onto the stage as the Master of Ceremonies, Kevin Peesker skillfully guided the show, ensuring its seamless progression. His unwavering presence and wit added an extra layer of enjoyment for everyone in attendance. We extend our deepest thanks to him for his remarkable contributions.
We are immensely grateful to Joyce Richardson, whose expertise and support in choreography instilled confidence and brought out the best in our performers. Her guidance and encouragement were invaluable in shaping their captivating dance routines. Additionally, we express our appreciation to Nicole Le Saout for beautifully capturing the magical moments through her stunning photographs.
A special thank you goes out to all the dedicated volunteers, including our Year VI Student Leaders, who selflessly offered their time and support. Their commitment and enthusiasm were instrumental in making this event a resounding success.
To our incredible performers, we applaud your outstanding efforts and celebrate your remarkable talents. Each participant received a well-deserved certificate and a cherished photograph capturing their unforgettable moments on stage. We are also excited to announce that each participant will receive a DVD of the performances once it has been edited and replicated, allowing them to relive their stellar performances for years to come.
Beyond the incredible performances and joyful memories, this event served as our main fundraising initiative of the year, raising an impressive amount of over €2,500. We are grateful for the overwhelming generosity of our school community, which will contribute towards the realization of our new climbing frame project.
As we reflect on this memorable evening, we are reminded of Jack S's words from Montessori, who perfectly summed it up: "That was a brilliant night. I am so proud to be going to Castle Park!" Indeed, it was an evening filled with pride, celebration and the extraordinary talents of our Castle Park School community.
Stay tuned for more remarkable events and experiences that continue to shape the bright futures of our students at our esteemed Private Primary School.
Keep up to date with everything that's happening at Castle Park through our Instagram Page and our Weekly Note & Reminders Newsletters