A busy sporting week
Hockey update
Form VI Girls v St Gerard's – ten of our Form Vi girls travelled St Gerard's School on Thursday afternoon and they were excited to get their season off to a good start. A few girls are injured and were unable to play but the remainder of the squad put up a brilliant fight. We were unlucky not to score a few goals and lost 2-0, but I was so proud of the girls' determination and commitment to the team – well done!
Form IV Girls v St Gerard's – wow I was so impressed with the Form IV girls as they stormed to victory in all their matches yesterday afternoon. This group of girls have so much potential in hockey and we are all very excited for the up and coming season.
Form V v St Gerard's – all of the Form V girls travelled to St Gerard's and put on a great performance to secure a sold win with 3 goals to 1. We also secured a second win with our B team and I was so impressed with their stamina and determination to win the ball!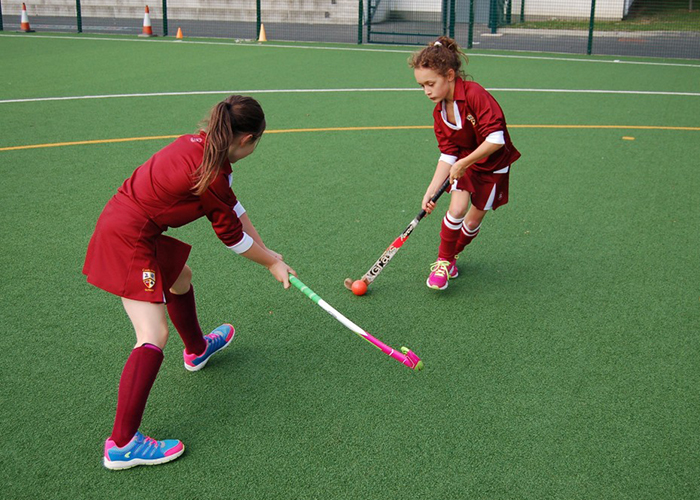 Rugby update
Form V – a brilliant start to the season; a resounding four try victory against our local rivals, St Gerard's, was a great way to start the rugby season on a beautiful autumn day. A good performance from the boys, and we are all looking forward to even better performances in the future.
Form IV – the boys played with great poise and control, demonstrating excellent organisation, teamwork and skill, coming away with a well-earned victory over St Gerard's.
Form VI – on a fantastic afternoon at St Gerard's our Form VI boys performed brilliantly but in vain as they went down narrowly to an excellent St Gerard's team. Mr Hillman was very impressed with the excellent effort, tenacity and skills demonstrated and hopes they are not too disappointed with the result – good luck in your next game.