Fat Sam's & Dandy Dan's Shoot Out …
The end of the Spring Term at Castle Park brings with it our annual School Musical. Pupils from Forms V & VI rehearsed from January in preparation for two evening performances during the last week of term. This year the producers/directors, Ms McKiernan (Head of Music) and Ms Ridge (Co-ordinator of Drama), chose "Bugsy Malone", its fun and lively storyline being most suitable for children of 11 and 12 years of age.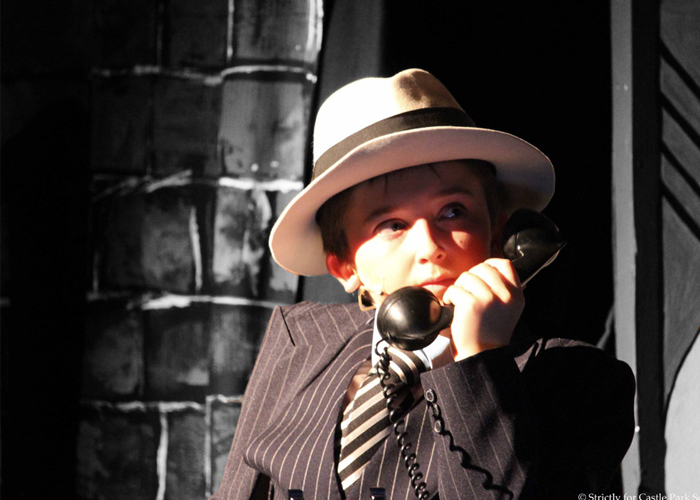 We so enjoyed the colourful and lively show featuring song and dance routines along with a knock-out boxing match; a mugging and a massive splurge gun shoot out! The hard work of the children in preparation was evident in the wonderful performances on stage each evening and our thanks goes to them and all the staff throughout the School who assisted the directors in so many ways with choreography, set & prop design, make-up and costumes.