End-of-Year Art Exhibition
Castle Park Private School's Art Exhibition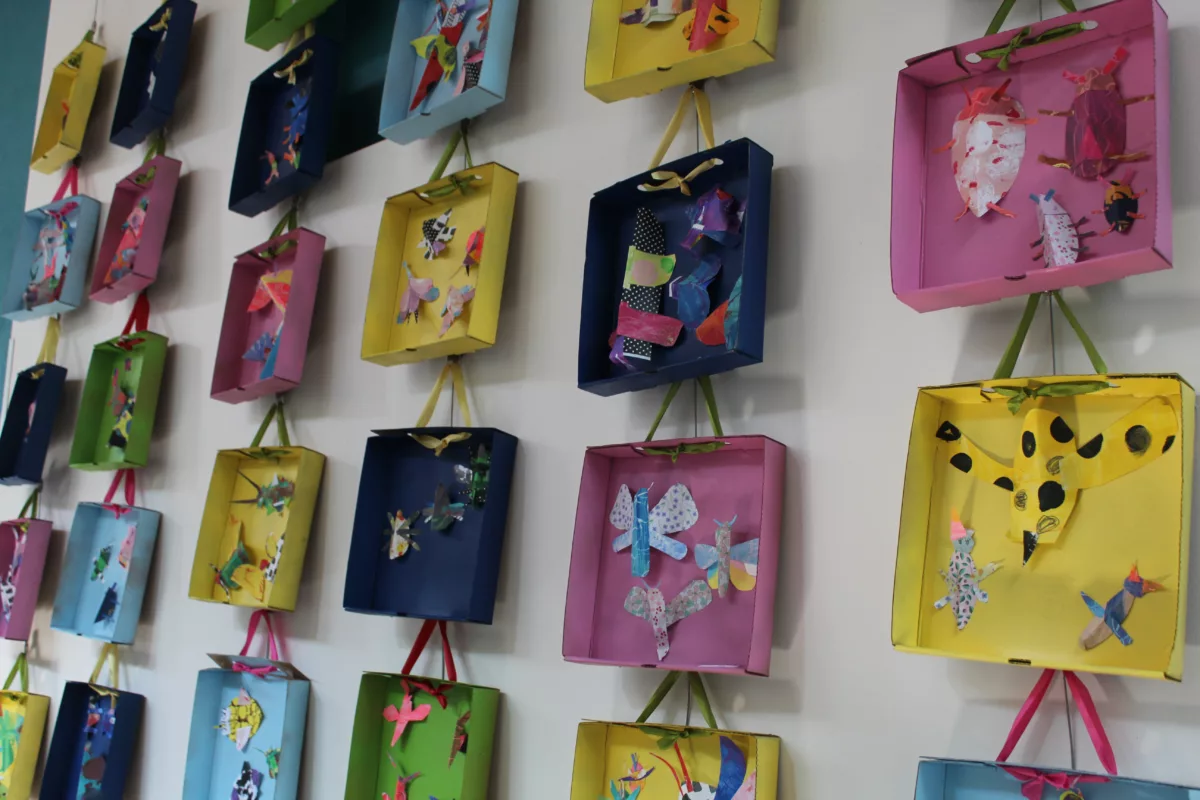 Highly Anticipated End-of-Year Art Exhibition Event
A highly anticipated end of year art exhibition event that takes place annually in 'The Street' within our school premises. This year, we had the pleasure of welcoming back Alexis FitzGerald, a former chairman of our Private Primary School and a local artist, to officially open the exhibition on a sunny Friday afternoon.
Impressive Artwork Showcasing Young Talent
Our Independent School's art exhibition showcased an impressive array of artwork created by the talented young artists of Castle Park's Prep children. The vibrant colours, intricate details, and imaginative concepts displayed in each piece were a testament to the remarkable creativity and artistic abilities of our students. From stunning paintings to intricate sculptures and captivating mixed-media works, the exhibition represented a diverse range of artistic expressions.
Awe and Admiration in 'The Street'
The atmosphere in 'The Street' was filled with awe and admiration as parents, friends, and members of our school community gathered to witness the culmination of our students' artistic endeavours. The exhibition provided a platform for our young artists to showcase their talent and express their unique perspectives through art. It was truly a celebration of their hard work, dedication, and creative growth throughout the academic year and a testament to our specialist Art Teacher.  Through events such as this one, we see the benefits of education at a Private Primary School.
Continued Wonder on Sports & Parents Day
The following day, on Sports & Parents Day, the art exhibition remained open for parents and friends to marvel at the incredible display. The artwork served as a visual feast, captivating visitors and sparking conversations about the inspiration and techniques behind each creation.
Keep up to date with everything that's happening at Castle Park through our Instagram Page and our Weekly Note & Reminders Newsletters