Highlights from Sports Day 2023
Sports Day 2023 at Castle Park School
Fun, Sports, and Teamwork!
At Castle Park School, we take great pride in promoting physical fitness and fostering a spirit of sportsmanship among our pupils. With a strong emphasis on holistic development, our school recognises the importance of engaging students in physical activities and creating a love for sports. One such event that encapsulates these efforts is the much-awaited Sports Day.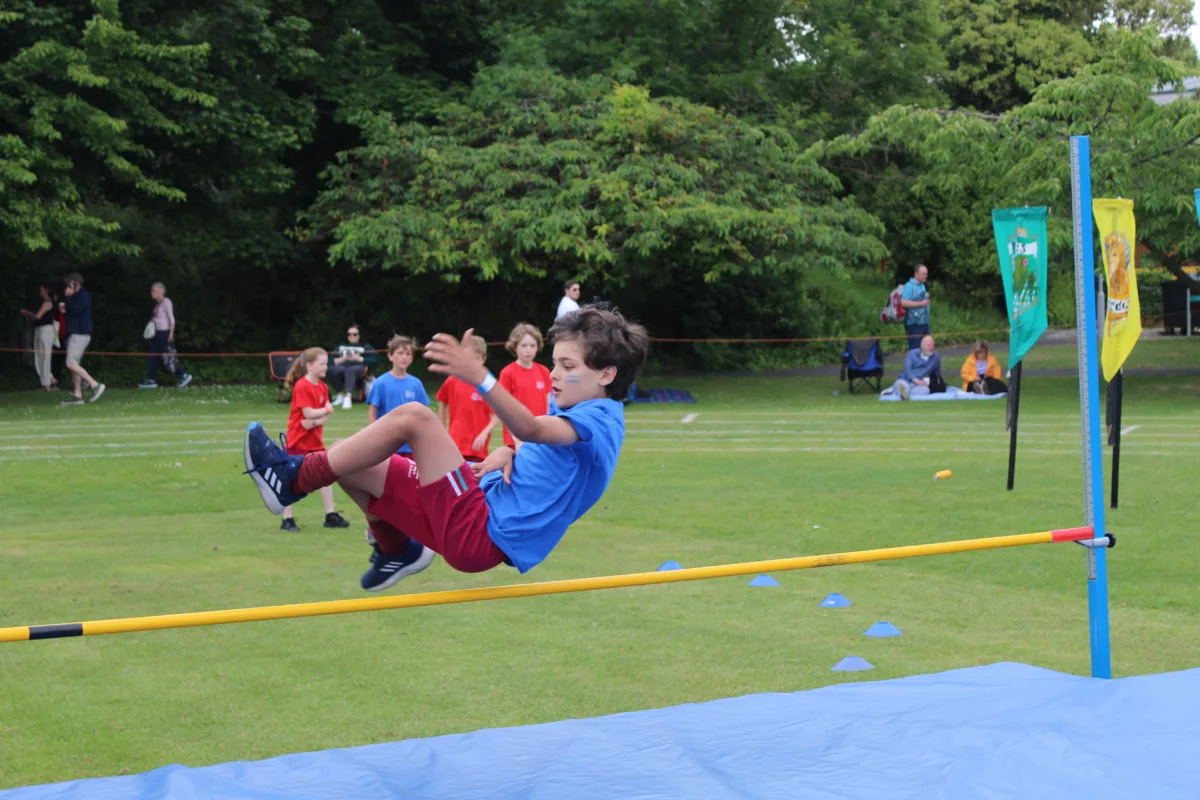 Uniting Castle Park Pupils for a Fun-Filled Sports Day
On Sports Day, pupils from all classes come together on the front pitch, showcasing their athletic abilities, participating in team activities, and enjoying a day filled with fun and excitement.
Early Years and Prep Department Showcasing Athletic Abilities
This year the promising day kicked off with the Early Years children events in the morning before the Prep Department took to the pitch for their activities. The children were divided into their respective house groups and cheered on their housemates as they participated in various events. The winning house, Edwardes, deserves a special mention for their outstanding performances and team spirit. Seeing the young ones eagerly participating and giving their best in each event was a joyous sight.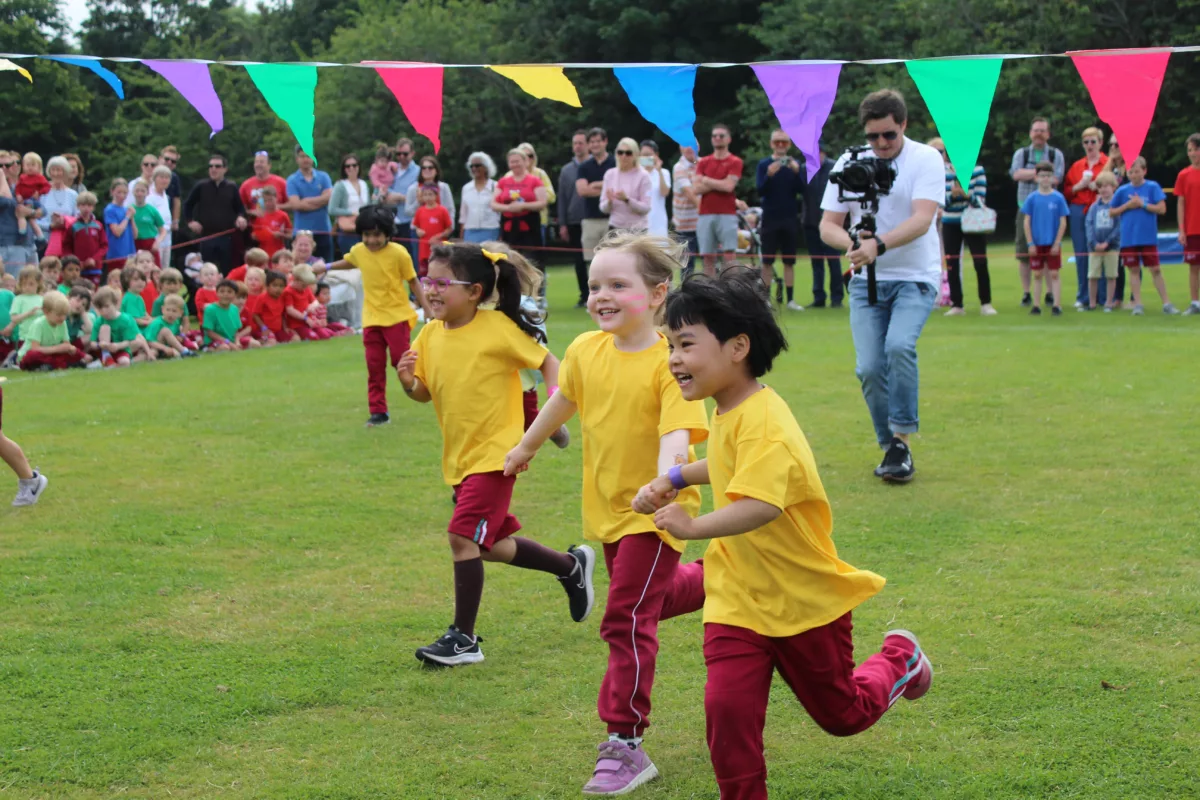 Breaking Records and Achieving Personal Bests
Sports Day was an occasion for breaking records and achieving personal bests. The enthusiasm and dedication displayed by our young athletes were commendable.
Gratitude for the Parents, Teachers and Supports Staff
We are thankful to the Friends of Castle Park (FCP), who did a fantastic job organising food and beverage stalls, games, face painting, and assisting with the overall event setup. Their efforts added an extra element of excitement and enjoyment for everyone involved.
The support from parents was overwhelming. Their presence and encouragement created a vibrant atmosphere, making Sports Day even more memorable for our pupils. We extend our heartfelt gratitude to all the teachers, staff, and volunteers who worked tirelessly to ensure the smooth running of the event.
Sports Day: A Platform for Athletic Skills, Unity, Teamwork, and Healthy Competition
In conclusion, Sports Day at Castle Park School was a resounding success. It provided a platform for our pupils to showcase their athletic skills and fostered a sense of unity, teamwork, and healthy competition.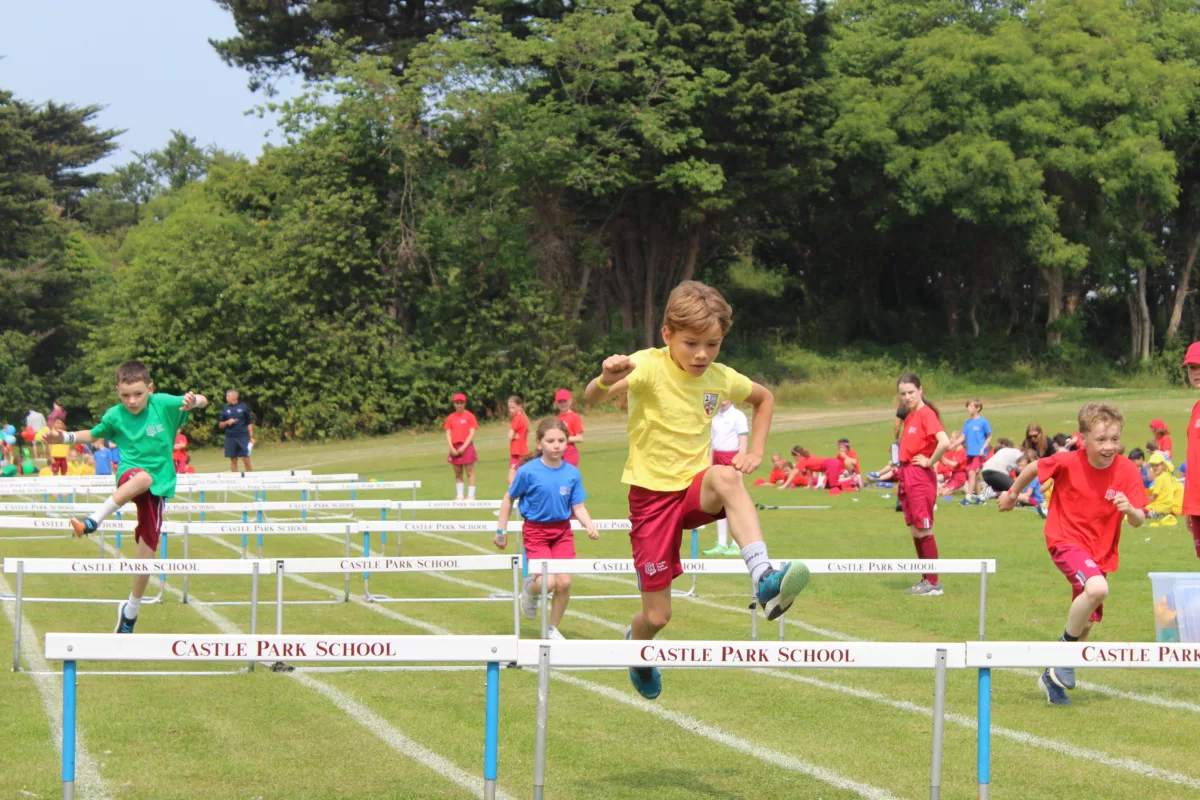 Reliving the Excitement and Joy through Photos and Videos
We invite you to check out the accompanying Memory Book and video to view the excitement and joy that filled the air on this remarkable day.
Keep up to date with everything that's happening at Castle Park through our Instagram Page and our Weekly Note & Reminders Newsletters