Maths Week 2016 – enjoying a STEM day
The children from Forms I to VI spent the day rotating around the School, completing various tasks and activities which linked the STEM subjects, for example, they used their scientific and engineering skills to create their own marble runs using recycled materials. Working in groups they tested and analysed their ideas trying to come up with the most effective construction. In the Sports Hall they moved around a circuit of timed action stations with investigations which challenged them to ten different activities – ranging from building the longest paper chain possible from one sheet of A3 card to moving paper cups with the help of a length of string whilst not being allowed to actually touch the cup!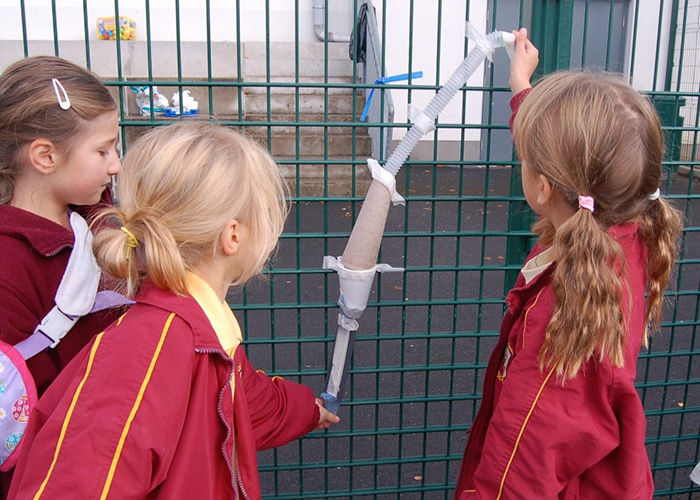 ICT was to the fore all day long with the use of the Minecraft Education and Scratch Junior Apps when even our youngest children learnt some basic coding. Rob McHugh from Learnit provided a maths-based workshop for the Pre-Prep 2 & 3 children which focused on force & motion, balance, stability and buoyancy and they wound up their day building and testing models made of Lego. magnets were also used to create a range of experiments as well as some floating and sinking activities which thrilled our very youngest pupils. The children had been asked to wear a t-shirt to School that day in a specified colour. Later in the day when they assembled on the Astro pitch the reason why became evident as they arranged themselves to fill a pattern laid out on the ground – they spelt out the phrase CP STEM 2016! You can view a video of the day's activities here.