STEAM Highlights
Castle Park Private School incorporates STEAM Education.
Here at Castle Park School, our independent primary education program emphasises the value of STEAM education, which integrates the arts and nurtures hard and soft skills. This approach encourages curiosity, innovation, and problem-solving abilities for our pupils to explore and excel in STEAM subjects.
Our STEAM programme emphasises Science, Technology, Engineering, Arts, and Mathematics and aims to stimulate curiosity and a strong sense of inquiry among our students. We encourage them to ask questions about the "Why" and "How" of the world, enabling them to explore its wonders, solve mysteries, and reach their full potential.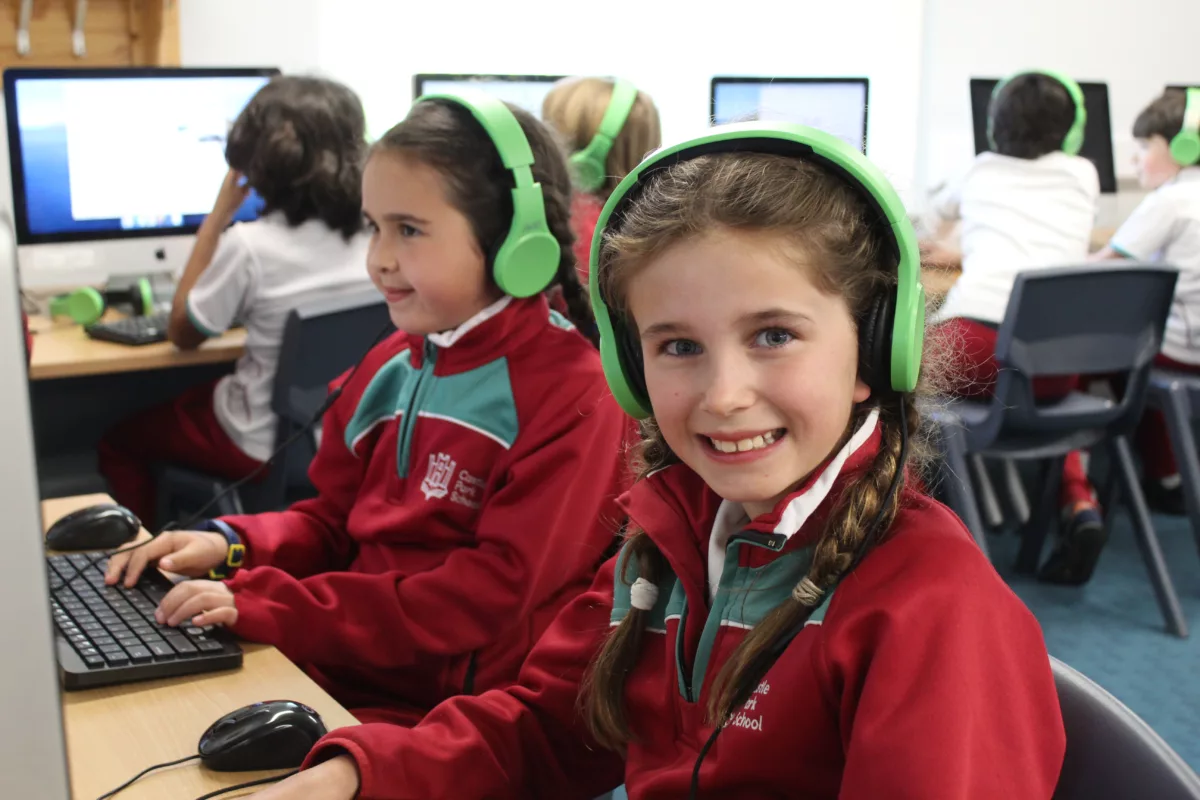 Discover the highlights of our STEAM programme as we demonstrate how a private primary education focused on STEAM can prepare young minds for a limitless future.
Our Science Teachers possess specialised expertise and a passion for teaching, which they bring into the classroom.
The Prep Department's Science Room is equipped for hands-on experiments and scientific exploration for its pupils.
The ICT room is equipped with modern technology, such as Mac computers, robots, drones, and 3-D printers, providing students with opportunities to explore and express their creativity through technology.
To enhance the educational experience, external groups are often brought in to conduct workshops on robotics, science experiments, and nutrition.
In the Art Room, pupils engage in a combination of art and engineering, which helps them to develop their creativity, problem-solving capabilities, and technical skills.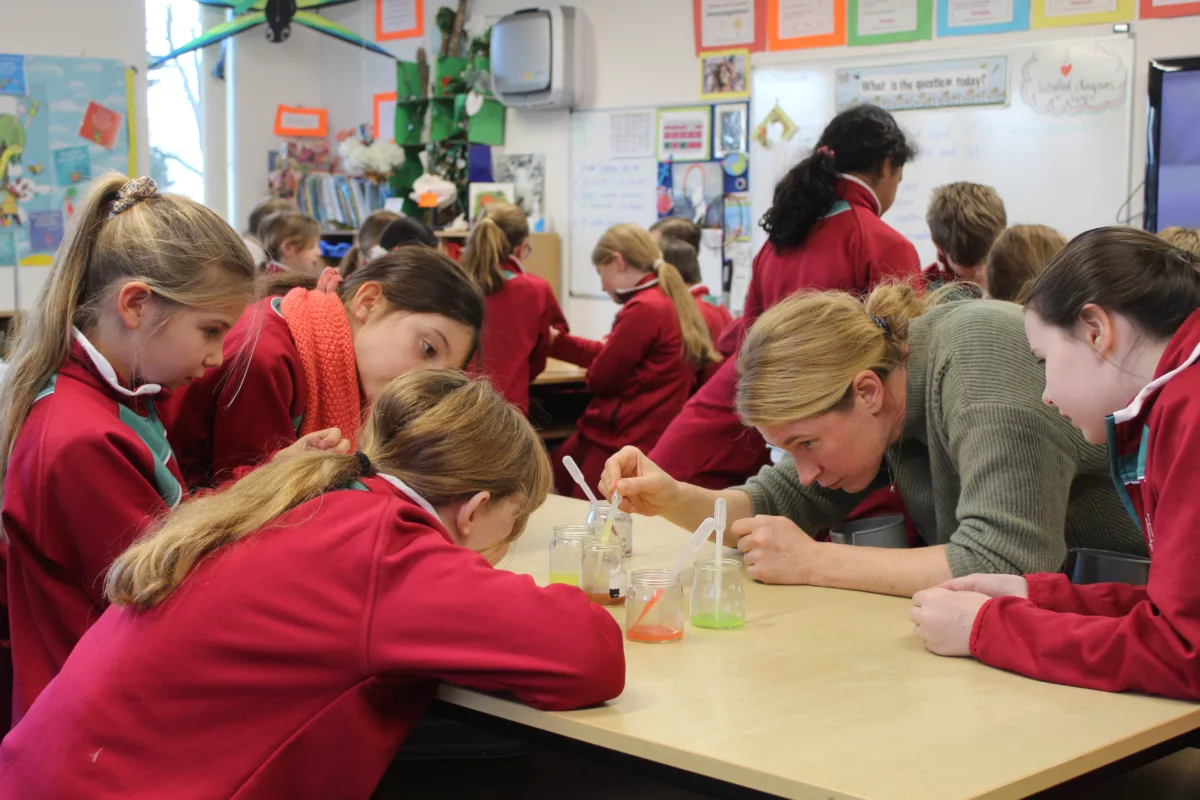 A private primary school offers a program for science exploration.
Castle Park School prioritises STEAM education and provides ample resources for pupils. Our state-of-the-art science labs and commitment to hands-on learning offer exciting experiments and cutting-edge technologies. Unlike non-fee-paid schools in Dublin, we fully embrace STEAM as a vital part of our curriculum. Our focus on STEAM education prepares students to become critical thinkers and problem solvers for success in an ever-changing world.
Our Private Primary School incorporates technology tools and resources in the learning process.
Castle Park Independent School nurtures digital literacy and skills using technology innovations. Our private primary school seamlessly integrates technology tools and resources into the learning process. As a result, we provide valuable opportunities for pupils to develop their digital competencies.
Our ICT suite is modern, equipped with drones, animation and video facilities, and a fully equipped robotics centre. Students have access to cutting-edge technology and learn essential coding skills. They also explore the exciting realm of 3D printing. Castle Park private school equips students with the digital literacy skills necessary to thrive in a rapidly evolving digital landscape.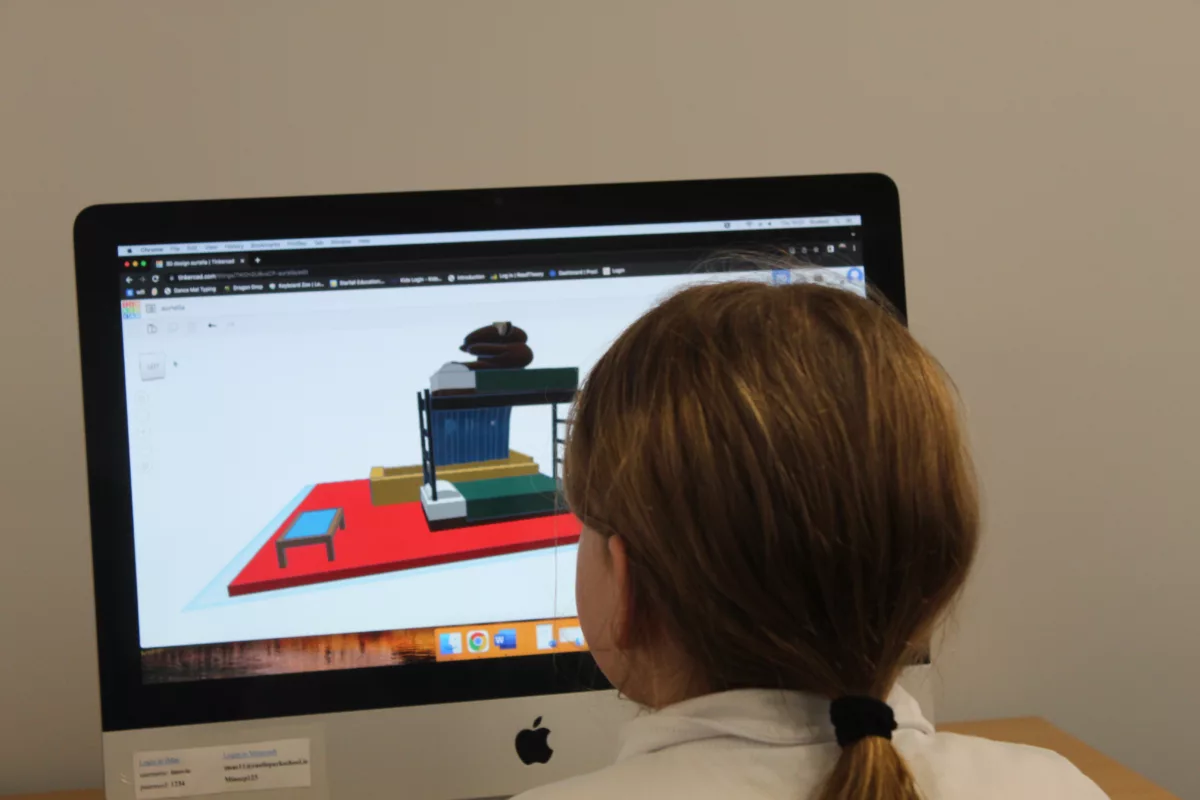 Our goal is to provide our pupils with the tools and skills to explore the world of design and construction.
Our pupils use design software to turn their imaginative ideas into reality. They work on projects ranging from architectural structures to intricate artwork. In Art classes, pupils create three-dimensional structures using various materials and techniques. In addition, we now offer an extracurricular activity that involves Minecraft, where pupils can develop problem-solving and collaboration skills while constructing virtual landscapes.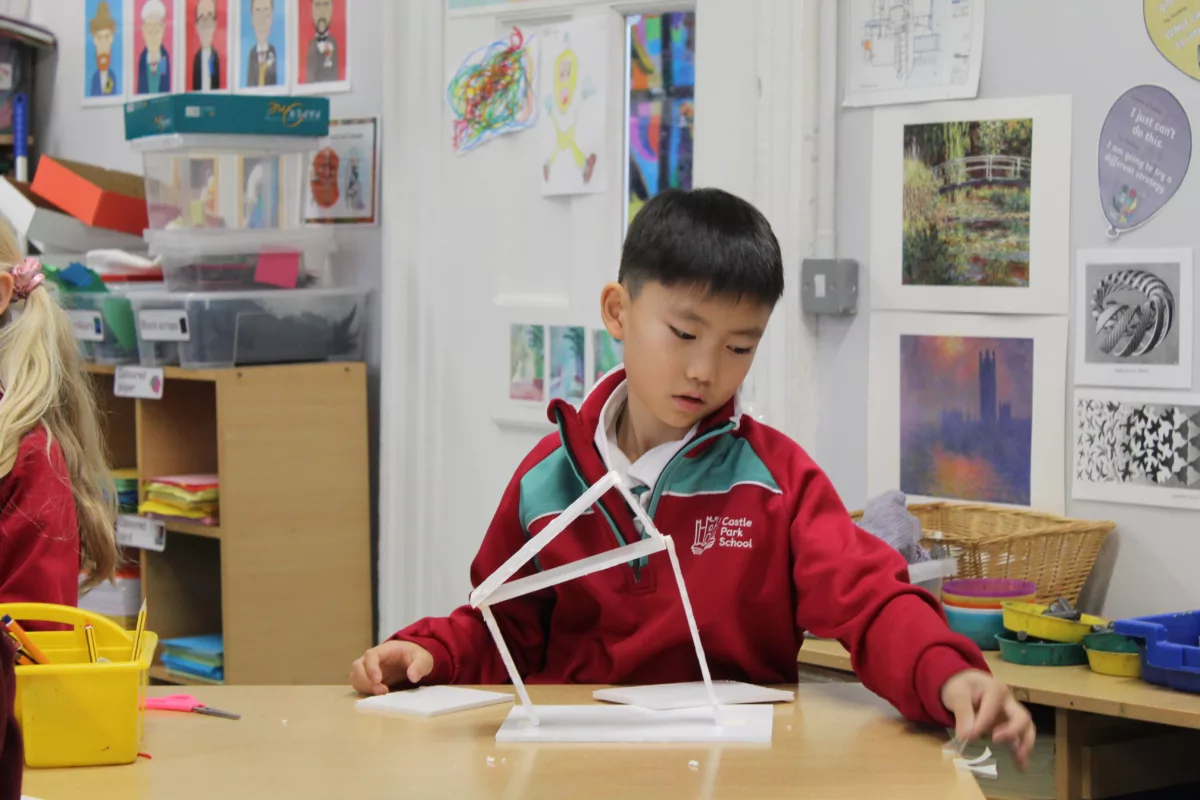 Our private primary school focuses on the intersection of creativity and STEM in Artistic Expression.
Castle Park School offers a private primary education emphasising artistic expression within the STEAM framework. The school's art and design studio, managed by a specialised art director, allows pupils ample creative freedom to explore and innovate. Situated with views of Dublin Bay, the studio provides pupils with an inspiring environment to fuel their imagination.
Our school holds an end-of-year art exhibition that is well-attended by parents and family members. The exhibition showcases the exceptional work created by our pupils in an environment that fosters artistic expression and comprehensive STEAM education.

Conclusion
At Castle Park School, we embrace the principles of STEAM education, encourage a love for learning, cultivate creativity, and prepare pupils for a future where they can thrive in a rapidly evolving world. As a private school, we are dedicated to providing your child with a rich and diverse educational experience beyond traditional subjects. Our commitment to STEAM education ensures that your child will have access to innovative programs, state-of-the-art facilities, and a supportive learning environment that empowers them to reach their full potential.
To keep up to date with everything happening at Castle Park School, read our Weekly Note and Reminders Newsletters