Athletics Update
Our super athletes enjoyed a medal rush at the Dublin Primary Schools Athletics events on Monday and Thursday this week. In the u14 hurdles Aisling Beecham claimed gold as did Charlotte Bourke in the u12 600m. Success in the high jump followed with medals for Timothy Capiello, u12, Isabella Danciu, u14, and a brilliant silver for Aimee Dolan, u12. Other notable performances included Alexander Kelly who was fourth in the 600m, Gavin Hefferon who jumped 1.20m to come fourth in the high jump, Sarah McGoldrick who was fantastic in her hurdles final, Ella Tindale who put on a very brave performance in her 600m race and Shane Mangan also did well for qualifying for the u12 hurdle final.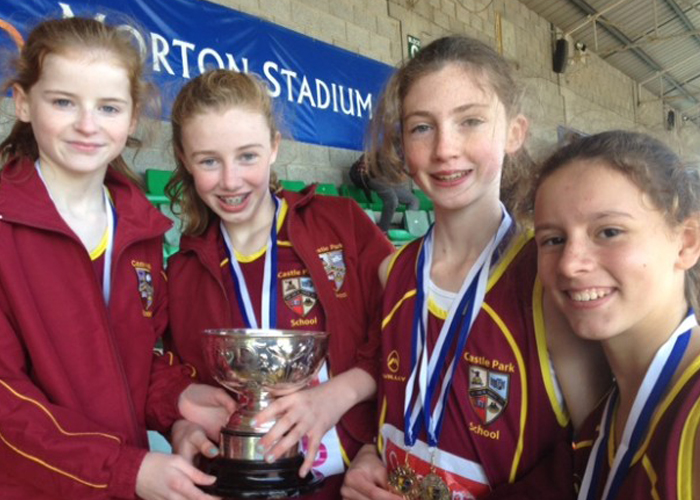 On Thursday we returned to Morton Stadium for yet more events and again our pupils were outstanding. Charlotte started things off by winning another gold in the u14 80m. Astonishingly, six of our seven relay squads stormed into their respective finals, leaving 32 other schools in their wake! Our girls u12 and u14 teams both secured medals while the boys' u11 gained bronze in their final. In the penultimate race of the day our girls u12 team emphatically won their race, winning a beautiful cup which is now on display here at School.
Well done everyone who trained so hard and then competed to such a high standard, you were all a credit to Castle Park.