School Mile Challenge (and some maths!)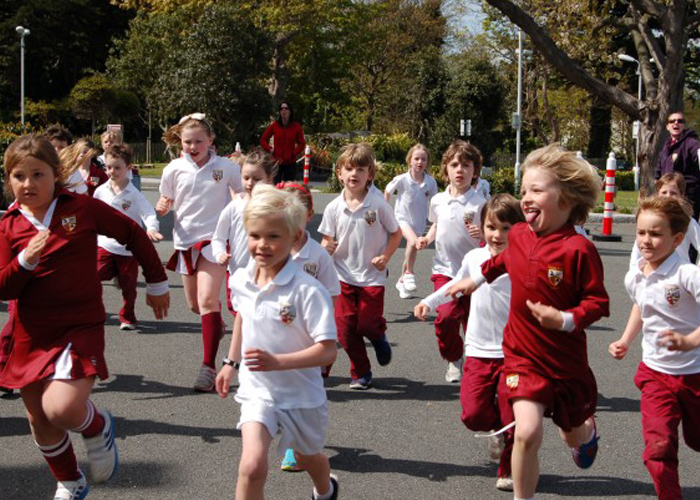 School Mile Challenge: A Whole-School Endeavor at Our Independent Primary School
At our Independent Primary School, all the children from Pre-Prep upwards enthusiastically participated in this year's Dublin School Mile Challenge, which took place across our magnificent School grounds. This engaging event brought together students of all ages, fostering a sense of camaraderie and healthy competition.
Impressive Dublin School Mile Challenge Achievements: Pupils' Dedication and Speed
The collective efforts of our pupils resulted in an astounding total distance of 241 miles covered during the Challenge. We commend their determination, perseverance, and physical fitness. Notably, Shane, VP, emerged as the fastest participant, completing his mile in an impressive 6 minutes and 4 seconds. Such remarkable achievements exemplify the exceptional athletic abilities and dedication of our students.
Math Puzzles: Unveiling the Marathons Completed and Overall School Average
To enhance the educational aspect of the Challenge, Ms. Walsh, our esteemed teacher, has devised some intriguing math problems associated with the event. As a mental exercise, we invite you to ponder the following: How many marathons were completed within the total distance of 241 miles? This math puzzle challenges students and parents alike to apply their mathematical skills and uncover the hidden solution.
Additionally, The Street proudly displays the average time for each year group to complete the mile. Now, the second math puzzle presents an opportunity to determine the overall School average. We encourage all math enthusiasts to put their problem-solving abilities to the test and reveal the final answer, showcasing the collective achievement of our students in this physical and mental endeavour.
By incorporating engaging challenges and fostering a love for both physical activity and mathematics, our Independent Primary School aims to provide a well-rounded educational experience for our students. The Challenge not only promotes physical fitness but also encourages critical thinking, problem-solving, and teamwork.
Discover the impressive feats accomplished by our students, join the mathematical puzzle-solving adventure, and celebrate the dedication and achievement of our vibrant school community.
Keep up to date with everything that's happening at Castle Park through our Instagram Page and our Weekly Note & Reminders Newsletters