The Easter Bunny Visits Forest School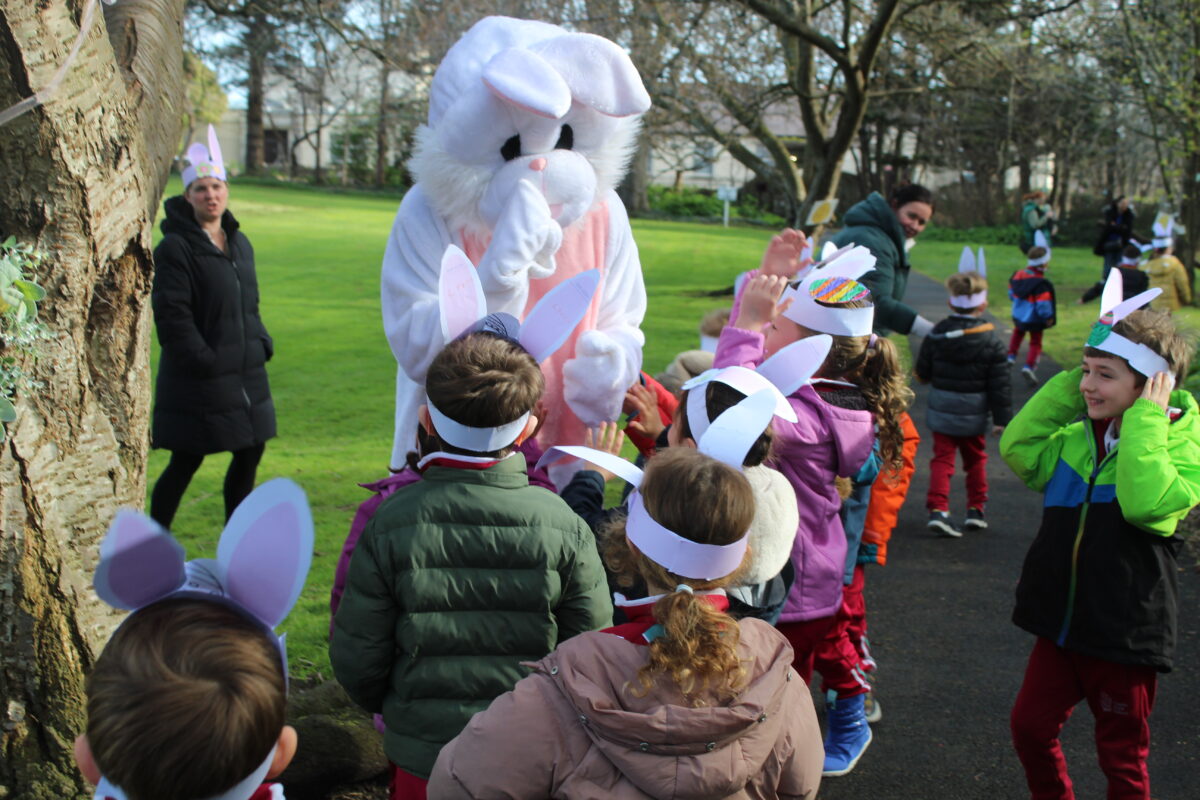 The Easter Bunny Visits Forest School
Read about how eggciting it was when the Easter Bunny visits Forest School last Friday, delighting the Early Years classes. When the children arrived in the morning, they found the Easter Bunny waiting for them with a basket of chocolate eggs. The children were so excited to see the Easter Bunny that they couldn't wait to search for the hidden eggs.
A Fun-Filled Morning
The children spent the morning searching for eggs in the forest. They had a lot of fun running around and exploring the woods. They also enjoyed meeting the Easter Bunny and getting a piece of chocolate from him. It was a fantastic Easter celebration, and the children had a great time.
Thank You to the FCP
We want to thank the Friends of Castle Park (FCP) for organising this memorable event. Our school experiences such moments of pure delight through their dedication and efforts. The Easter Bunny's visit brought smiles to the children's faces and created lasting memories that they will cherish for years to come.
The FCP plays a crucial role in organising various events throughout the year, ensuring our pupils are engaged, inspired, and joyful. Their commitment to creating meaningful experiences is commendable.
View Photos of the Event 'Easter Bunny Visits Forest School'
If you want to see photos of the Easter Bunny's visit, please visit our photo gallery or follow us on Instagram. We will share more pictures and updates about upcoming events, so check back often.
We wish everyone a Happy Easter, and we look forward to many more exciting events in the future!