Numeracy & Literacy in our Early Years Department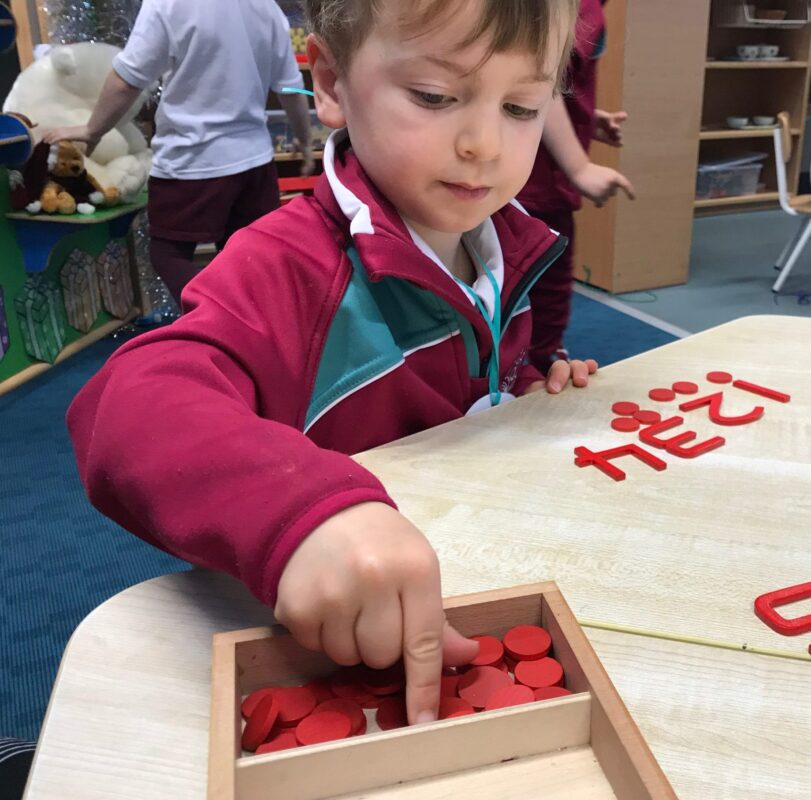 Engaging Numeracy and Literacy Activities for Pre-Prep 1 Children
The children in Pre-Prep 1 have been learning about literacy and numeracy. They have been engaged in activities such as making alphabet soup and creating prints with letter and number cutters. Number bingo and using Numicon materials have also been popular.
Strengthening numeracy and literacy skills in early years education offers numerous benefits. Activities like alphabet soup, letter and number cutters, number bingo, and Numicon materials enhance children's literacy and numeracy foundations. They develop a love for reading, writing, and communication while gaining number recognition, counting, and problem-solving skills. By nurturing these skills early on, we empower children to succeed academically and foster a lifelong love for learning.
In other news:
The importance of friendship and social skills is emphasised
During Circle Time, we discussed friendship and its significance in line with our "All About Me" theme. Each child has created friendship bookmarks and bracelets and contributed to a Friendship Tree prominently displayed in the classroom.
Christmas festivities are celebrated in PP1
The Christmas spirit has arrived in PP1. Our classrooms have festive displays with the children's artwork. They have made Christmas pieces to take home and decorate their own spaces.
Virtual Christmas Song Extravaganza will be taking place
The PP1 children have been practising for their virtual Christmas Song extravaganza. Their performances are beautiful, and we are excited for you to see them. We are proud of all of them.
Learn more about the Early Years Department at Castle Park Private Primary School
As Early Years Childcare Providers, we prioritise the development of young minds through engaging activities that foster learning, social skills, and creativity. We invite you to learn more about our Early Years Department by contacting our Admissions Office.
Keep up to date with everything that's happening at Castle Park through our Instagram Page and our Weekly Note & Reminders Newsletters